The quality of the lounge depends on its frame, cushioning and padding of the sofa. The cushion should retain its shape, when somebody sits on and does not curve. The longevity of the sofa mainly depends upon its frame. A high quality sofa with a solid and sturdy frame lasts long whereas softwood, plywood, particleboard frames are inferior and tend to break & crack overtime. Therefore, it is always wise to invest in a superior quality sofa with a solid, sturdy frame and high-quality upholstered fabric that lasts for years to come though it appears to be pricey. Here at Furniture World, there is no compromise when it comes to quality.
CHESTERFIELD SOFA by NILL'S (A Turkish Brand)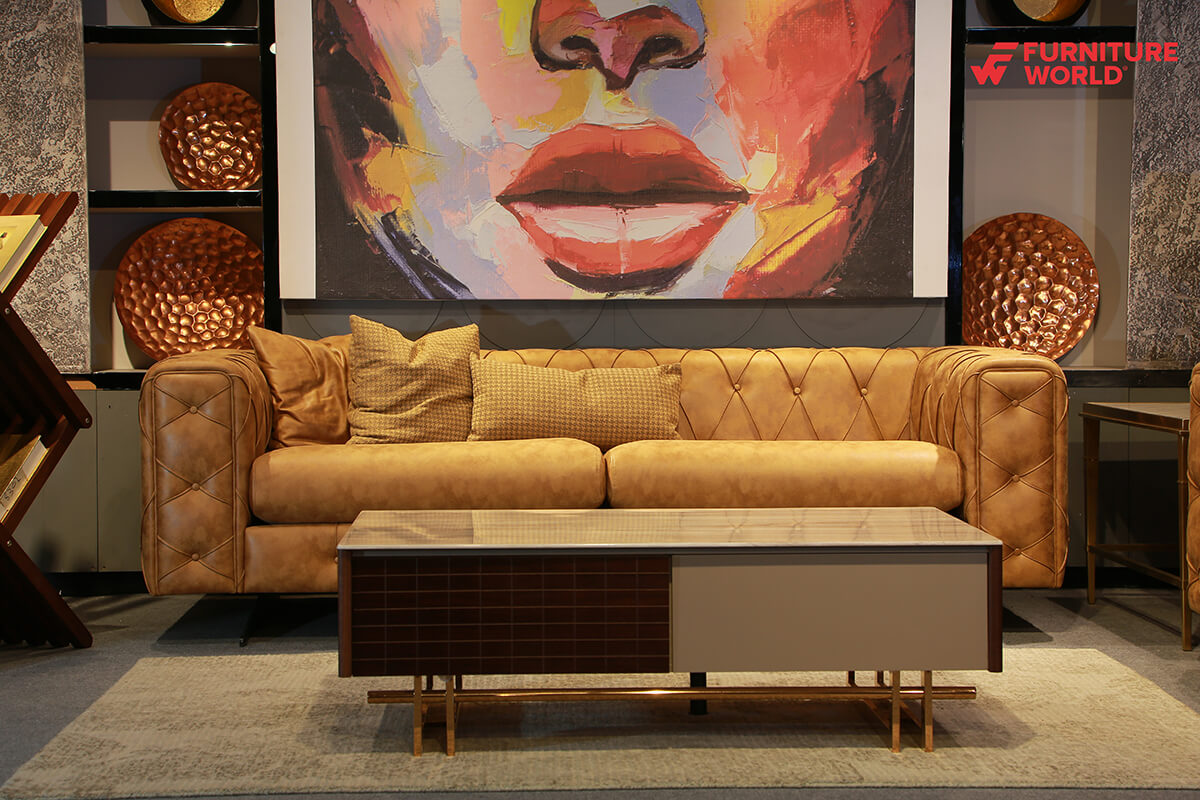 This is a modern Chesterfield design with nice quilting over the structure. This piece is a pinnacle of high quality furniture design. It has a sleek single metal leg to enhance the beauty of the sofa. It has good density foam filling in the seat for maximum comfort. The fabric is easy to clean. Zig zag spring and nylon belts are standard fixture for comfortable seating experience. It has high ground clearance for easy mopping and cleaning.
The distress look accentuates the look and feel of the sofa.
Great fit for antique type interiors to add more drama.
ELIZABETH 3+2+1 Recliner by ELLA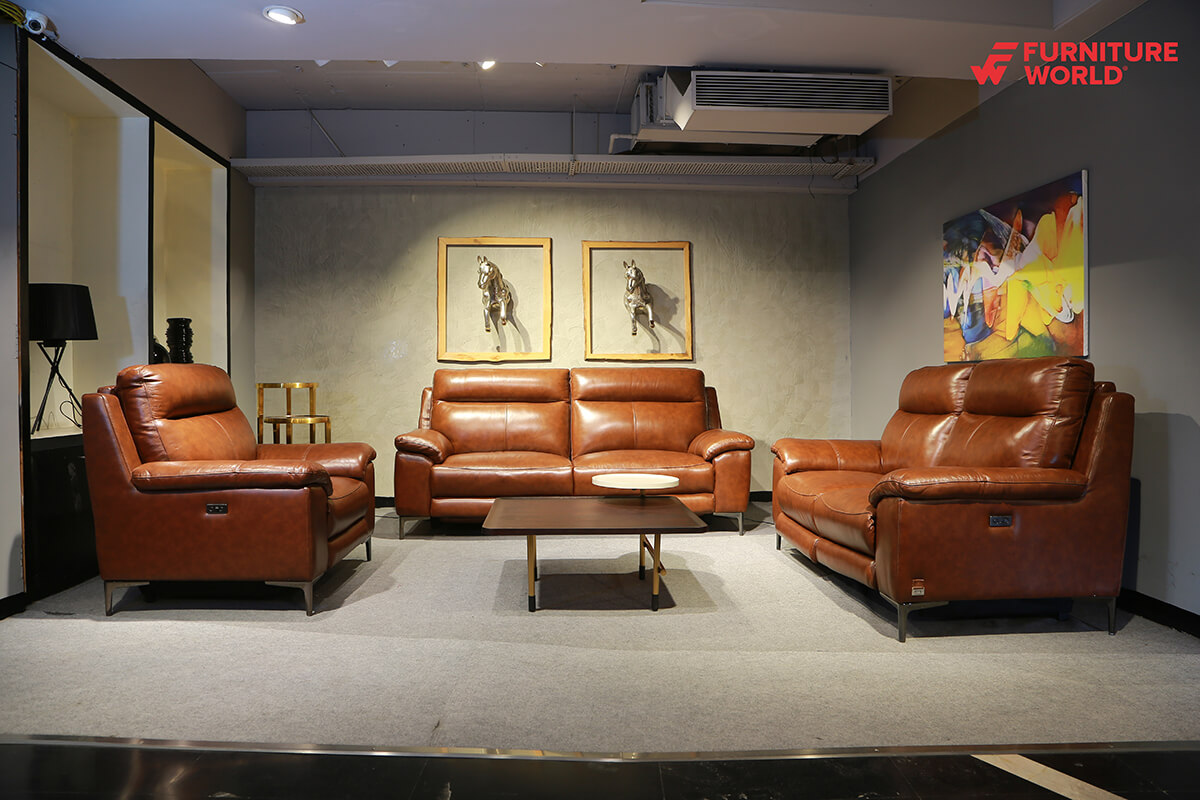 ELLA offers a stunning range of classic & premium leather sofas. The rustic look with brown glossy texture and dual tone feature gives it a very classic feel. This electric recliner has USB charging option as well.

A quality leather sofa made from imported top grain cow hide leather is highly durable and keep its shape and looks for years to come.
There is one thing unambiguously different about Italian leather sofa that sets it apart from all other alternative kinds of leather.
FRANCO 3+2 Seater Sofa Set by ELLA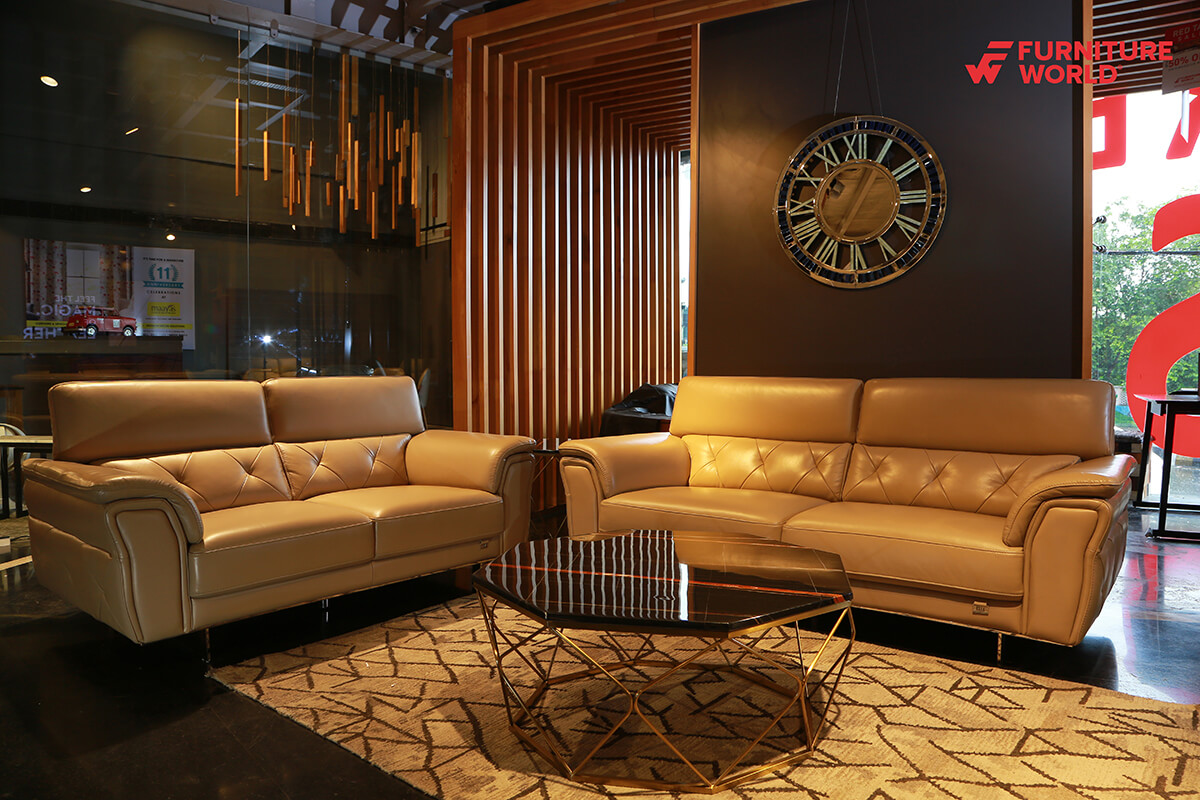 ELLA offers a stunning range of Italian leather.

Quality matters when it involves selecting a sofa. If you want the best that the industry has to offer, a high quality Italian leather sofa perfectly fits the bill.
The pinnacles of luxury, these sofas are extremely comfortable to sit on and also has adjustable headrest for ultimate relaxation. This will add style and sophistication to your space.
ARIANA Corner Sofa Lounge by ELLA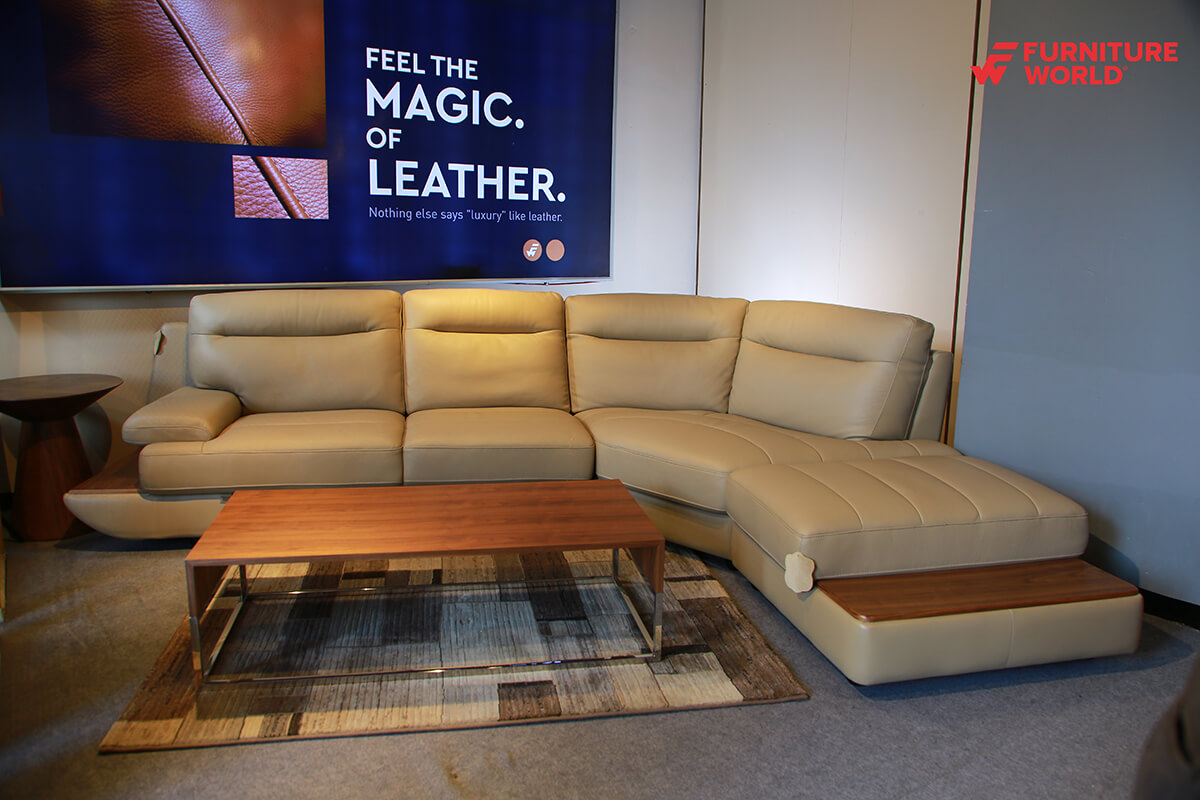 This leather sofa lounge has simplistic yet streamlined style and includes a floating ottoman for additional comfort. The wooden plank on either side can be used to place your glass, book etc. The modular seats can be repositioned as per your requirement.

Using corner sectional sofas in large living rooms, not only gives character to the room but also makes it an ideal spot for those who like to host parties, gatherings etc.
One of the simplest things concerning Italian leather sofa is that it is extremely resistant to staining.

If you need to make a statement, this is the sofa for you. Most suited to contemporary modern day living.
NERIS 3+2 SEATER Sofa Set by NILL'S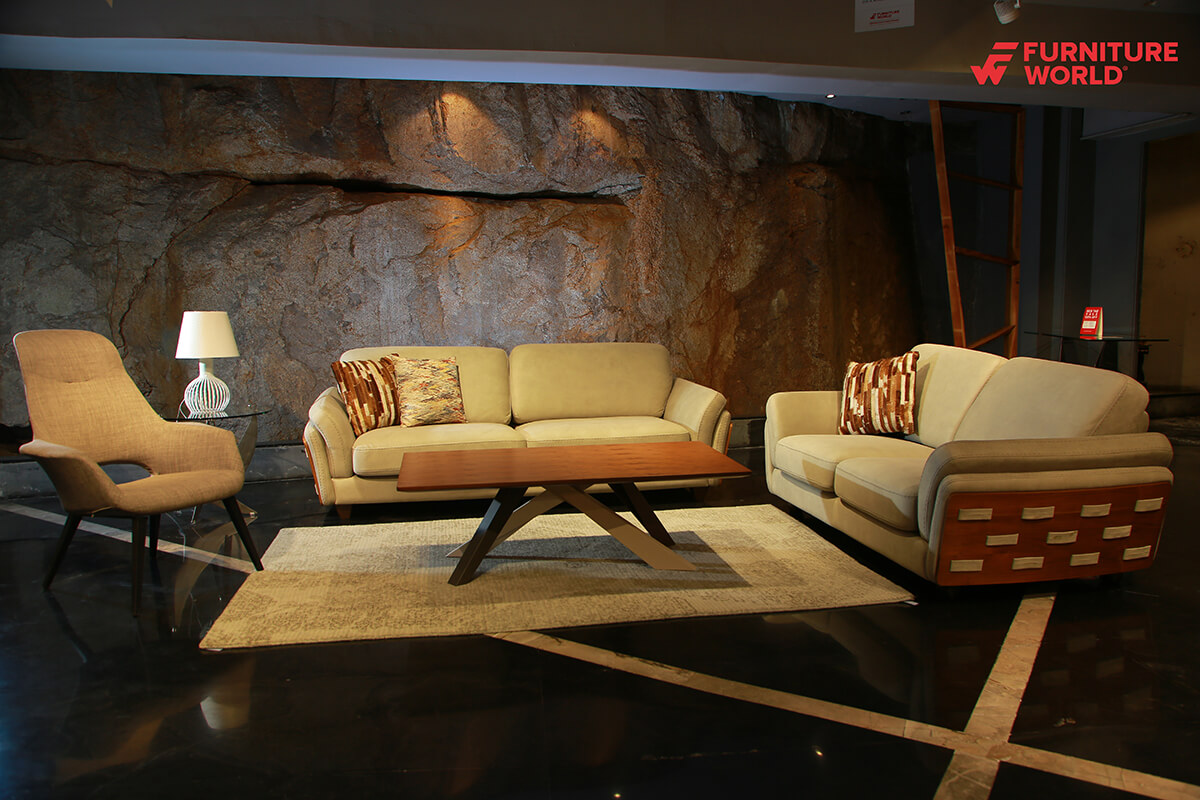 This Fabric upholstery with contemporary design has wider and bold stitching to enhance the beauty of the sofa. The wooden planks on the sides with fabric quilting give it a classy look. It also has removable back cushions as functional advantage. Double arm as a design element gives an extra edge to the entire look. High ground clearance for easy mopping and cleaning is the best feature of this design.
Good fit for office ambiance.
CHARM SOFA 3+2 SEATER by NILL'S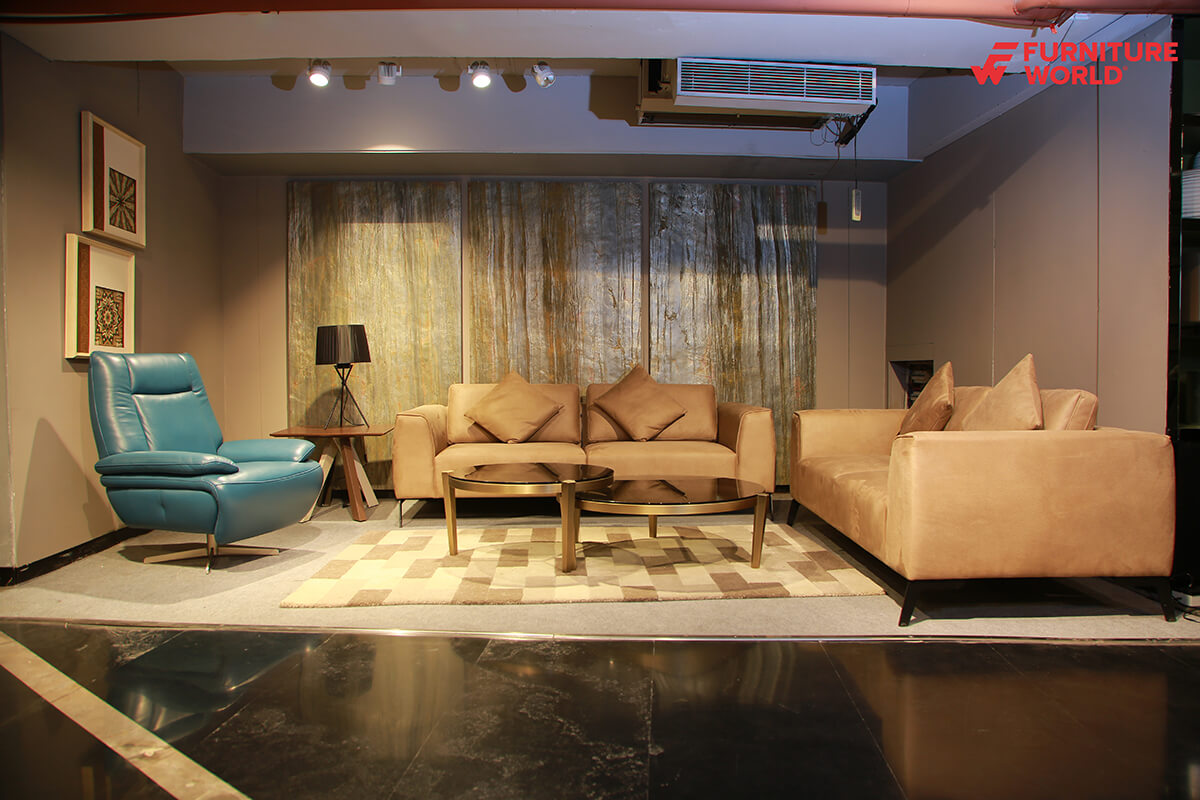 This Rich fabric sofa with velvet type upholstery and soft cushioning gives super comfortable seating experience. It is supported by sleek metal legs. It's a perfect blend of sophistication & comfort. Removable back cushions for hassle free cleaning is its main feature. It has high ground clearance for easy mopping & cleaning.
This is a perfect addition to modern homes and business.
MONTES 3+2 Seater Sofa Set by ELLA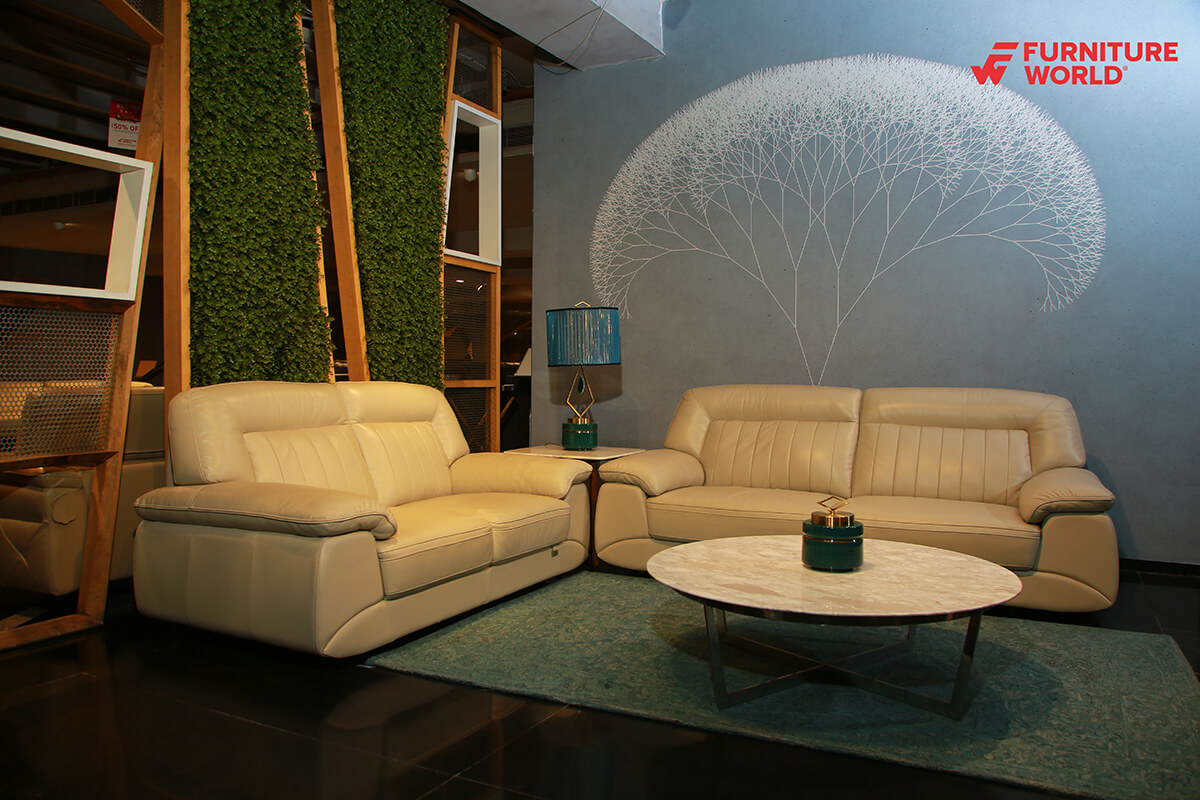 Minimalist, yet at the same time chic!

This is a sophisticated choice for those who are looking for elegance and comfort. The soft and glossy Italian leather upholstery is the highlight feature of this contemporary design.
It fits perfectly in a formal as well as a fun and casual ambiance.
Furniture World ensures utmost customer satisfaction by providing superior product quality & best in class service.