The beauty of a leather sofa is that whether it's your lounge, bedroom or living room, it adds sophistication and grace. There are several reasons you should consider before buying, such as how you are going to use it and which is the best fit for your room.

Leather sofas these days not only come in earthy colours but we have wide range of gorgeous colours to choose from which compliment your wall and choosing wisely means you will be investing in a piece of furniture that will last for long. It is also essential to learn about quality before you determine a budget for it.

Leather furniture is well suited for classic and contemporary designs alike, bringing a stronger and sturdy yet soft and plush material into the interior design sphere.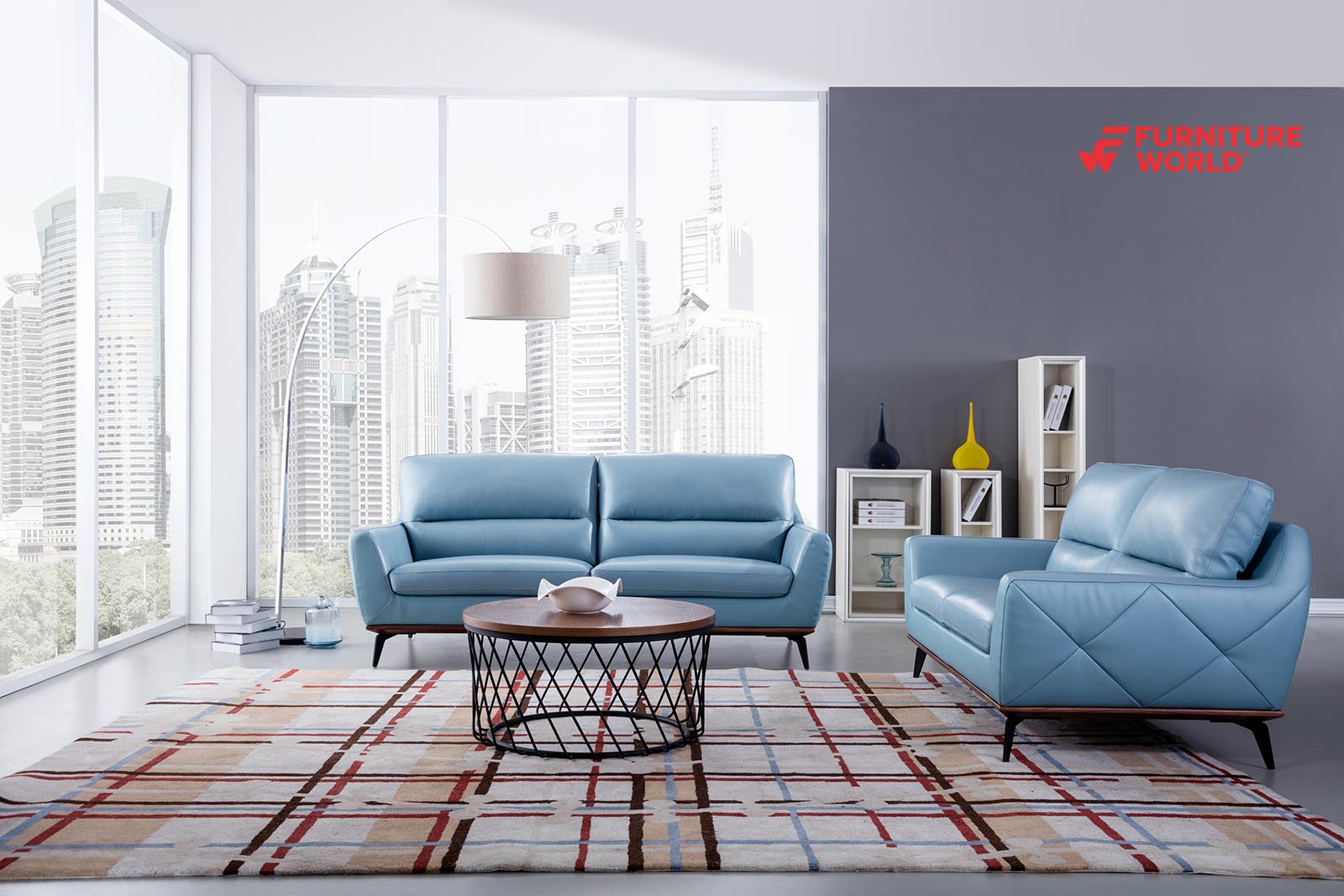 When we talk about leather sofas, first thing that strikes our mind is a classic brown or black shade. But this stunning blue sofa by ELLA with full grain ITALIAN leather upholstery makes it a show stopper. The sheer blue leather lights up the room with its unique charm. It accentuates the entire look of the room with nice contrast and gives it an extra edge. The wooden oak strip at the base supported by strong metal legs makes for a solid structure. It has high ground clearance which makes it easy for cleaning and mopping.
This pretty piece is a perfect pick for those who love to play with colours, textures and experiment with their interiors.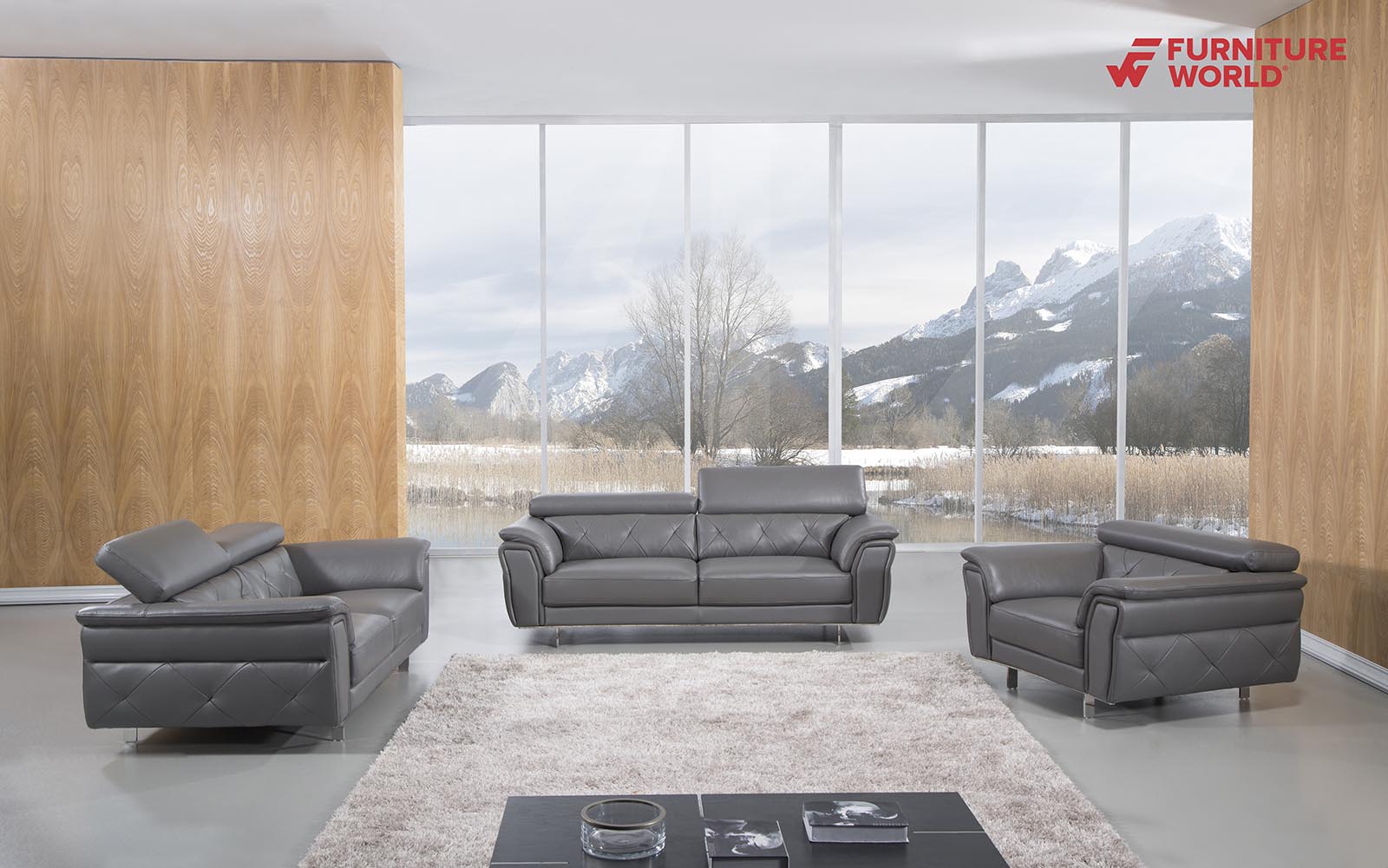 These leather sofas by ELLA add class & sophistication to your living space. The butter soft texture makes a comfortable seating experience. The sleek metal legs give a very classy look. The best feature is that it has adjustable head rest for a relaxing feel. The quilting on the back and on the side gives an edge to the design. High ground clearance makes cleaning hassle-free.
The design fits perfectly in a workplace atmosphere as well.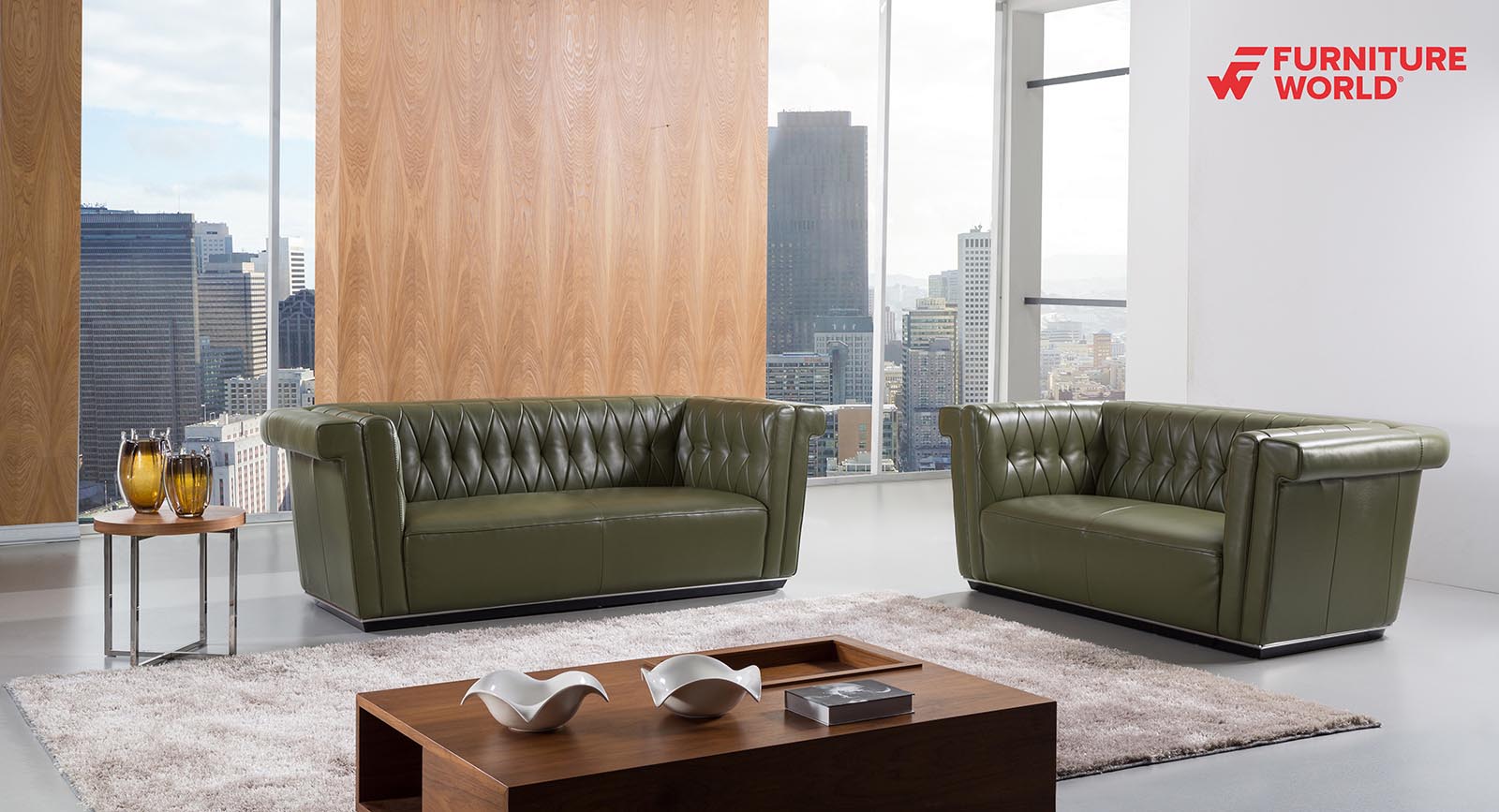 This Olive Green leather sofa is a classic example of neo-modern design. The dual arm feature gives it a strong appeal. The metal base at the bottom gives it a chic and sheen look. Introducing this unusual piece into your living room or a large bedroom will definitely add glamour quotient.
If you want a chic, modern living space then these sofas are a perfect choice. From neutral tones, blues and greys, which sofa is your favourite?
By- Furniture World