When it comes to sofas, comfort is what matters the most. Fabric sofas are a great option especially for the scorching summer days. Fabric upholstery makes the whole seating experience very comforting.

A fabric sofa is a family-friendly choice, making it long-lasting and versatile, giving you lots of styles to choose from. The vibrancy of your dream living room depends on the colour and pattern of your sofa and our exclusive collection by Nill's offers a rainbow of possibilities.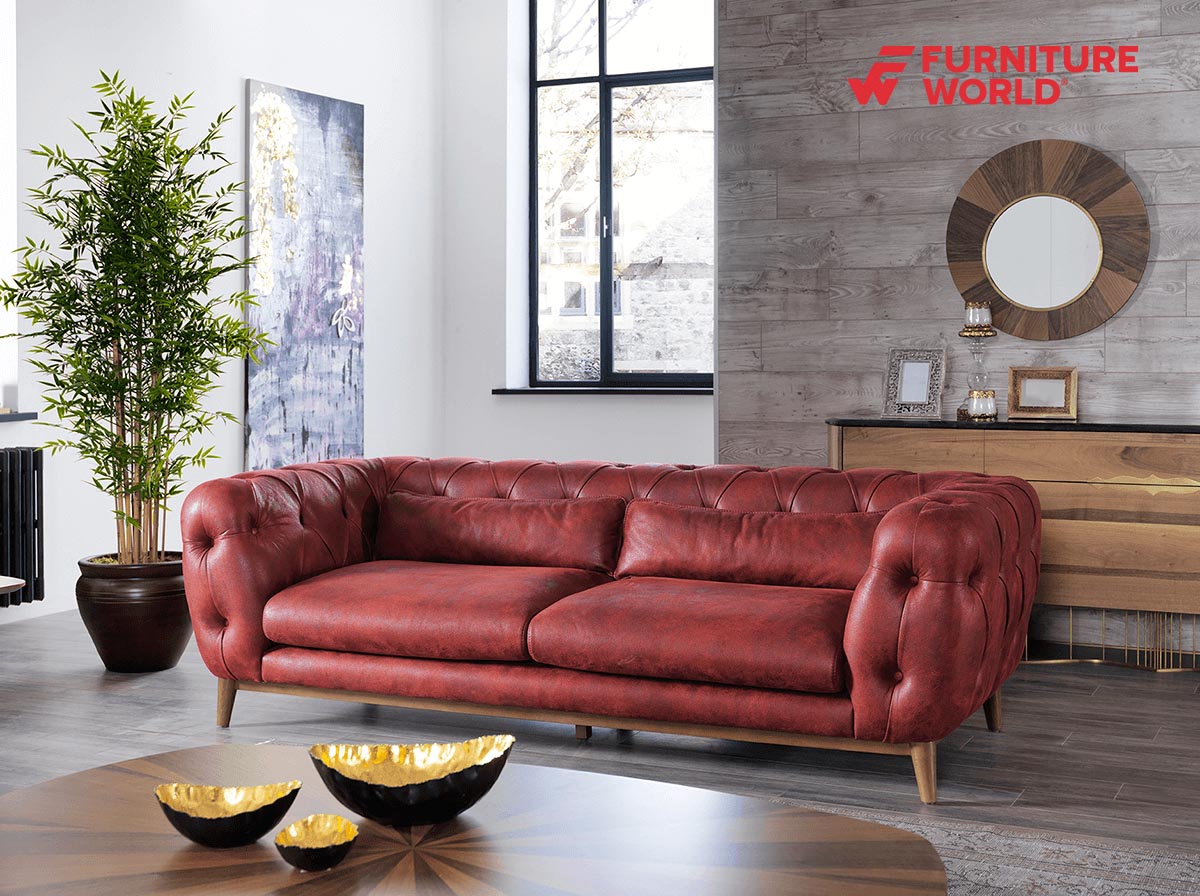 This chesterfield inspired fabric sofa by Nill's with diamond-tuft back and crafted buttons complimented by stylish sleek wooden legs bring in enormous charm to your living room. The upholstery comes with a dual shade which gives it a classy rustic look.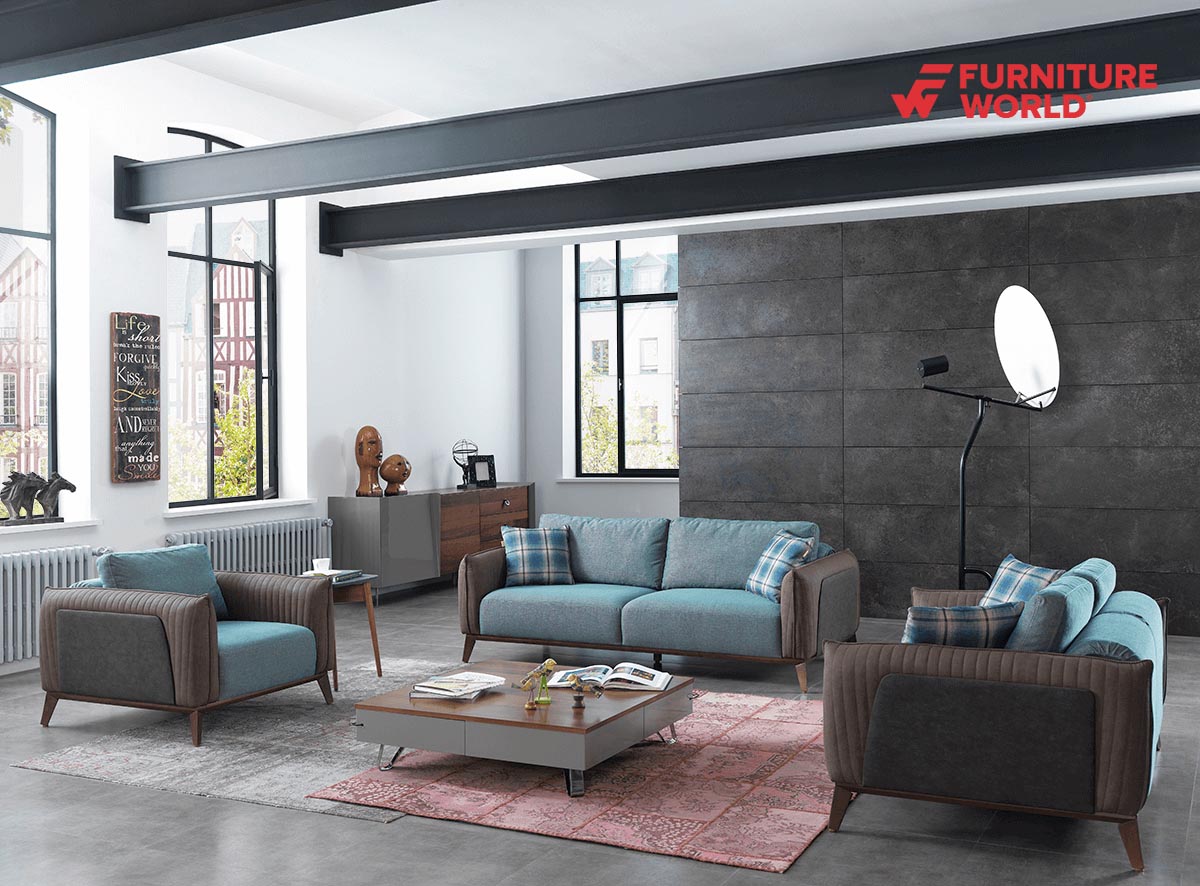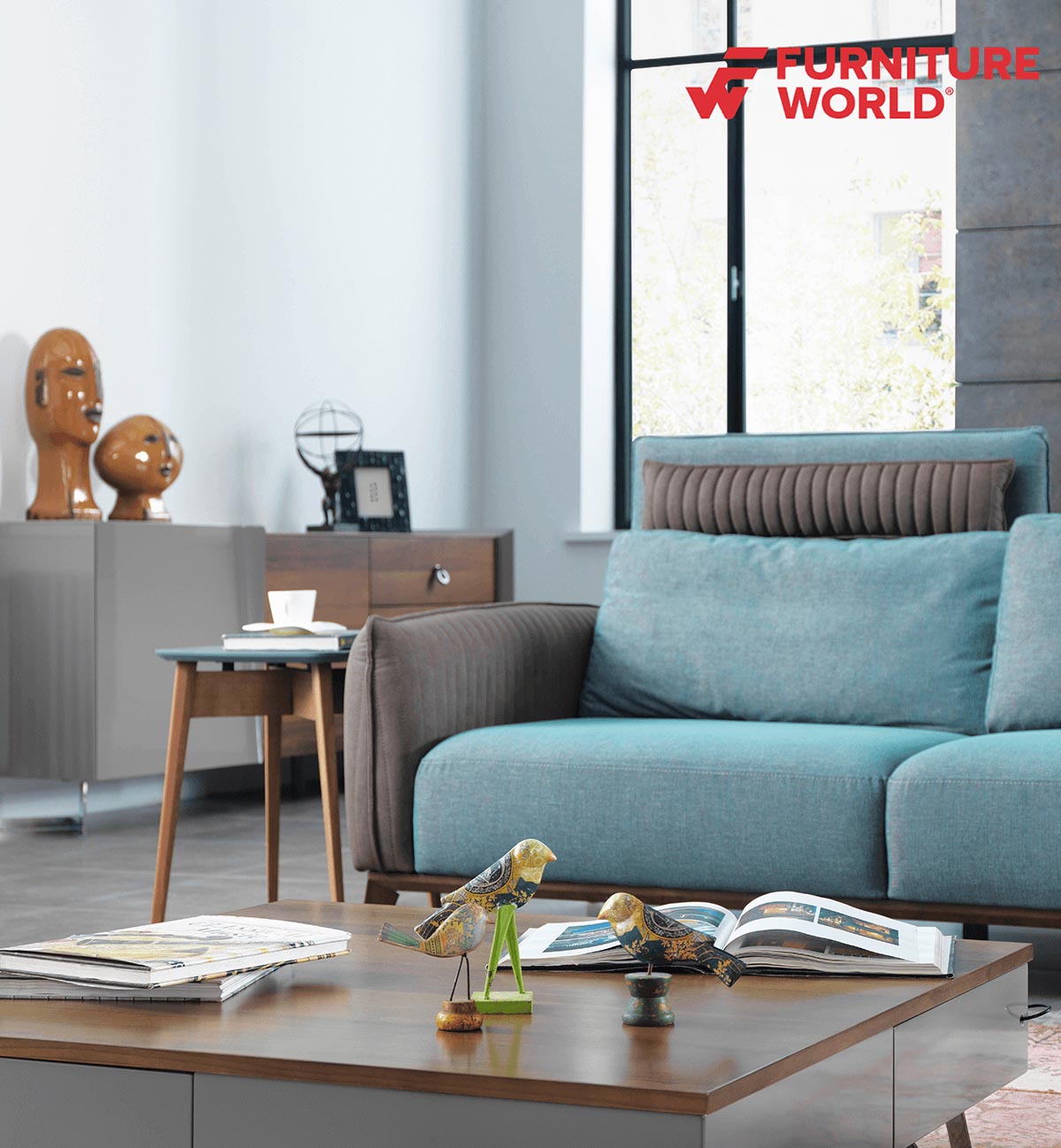 This gorgeous blue & light brown fabric sofa by Nill's is a perfect addition to the living space. It intensifies the character and creates a pleasing environment in your lounging area. With its premium quality and sturdy structure, the desired comfort is achieved. This sofa is a flawless blend of grace and style.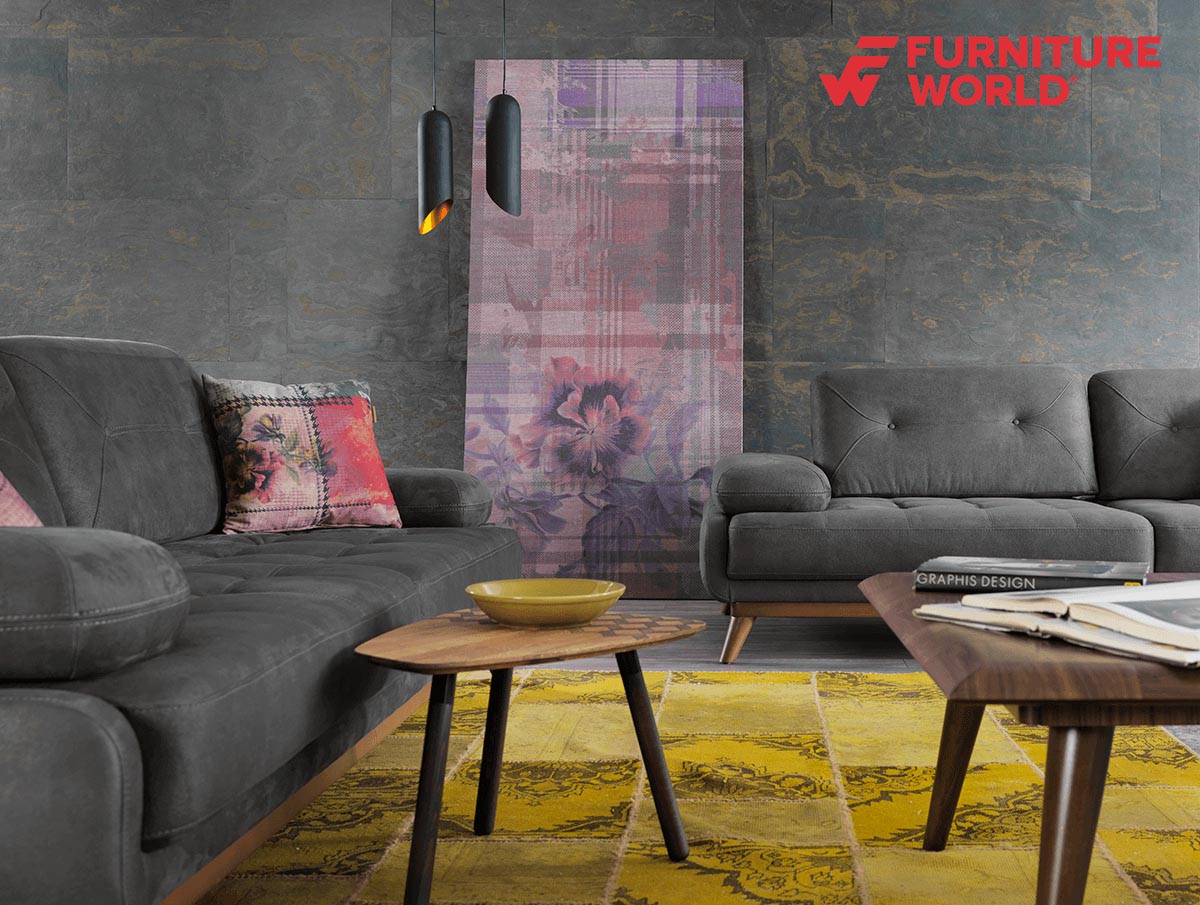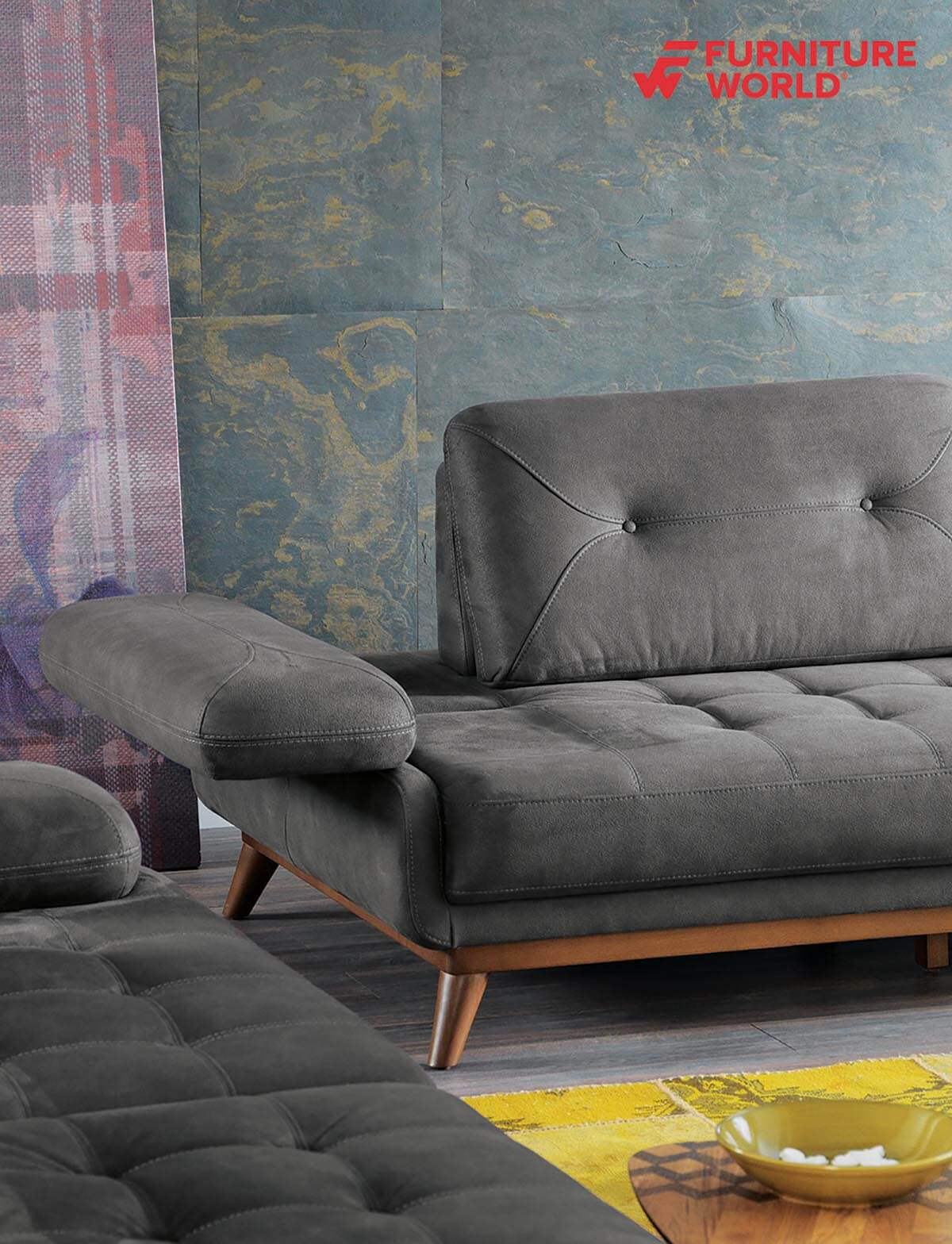 Minimalist look of a contemporary grey sofa handsomely outfitted in rich natural fabrics. The soft cushioning provides sink-in comfort. From clean arms and gently sloped back to subtly tapered solid wooden legs, for a stylish furniture addition to your living room.
It's a versatile sofa for both formal and informal ambience.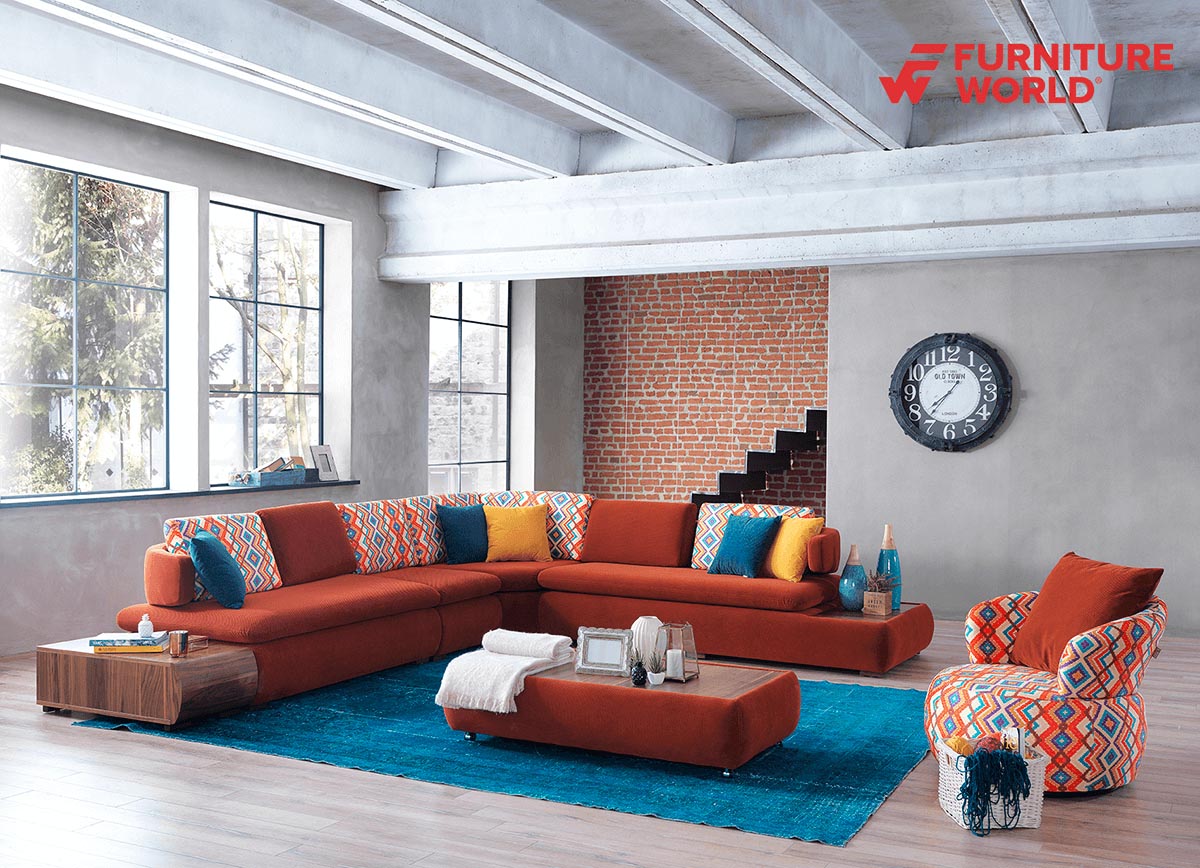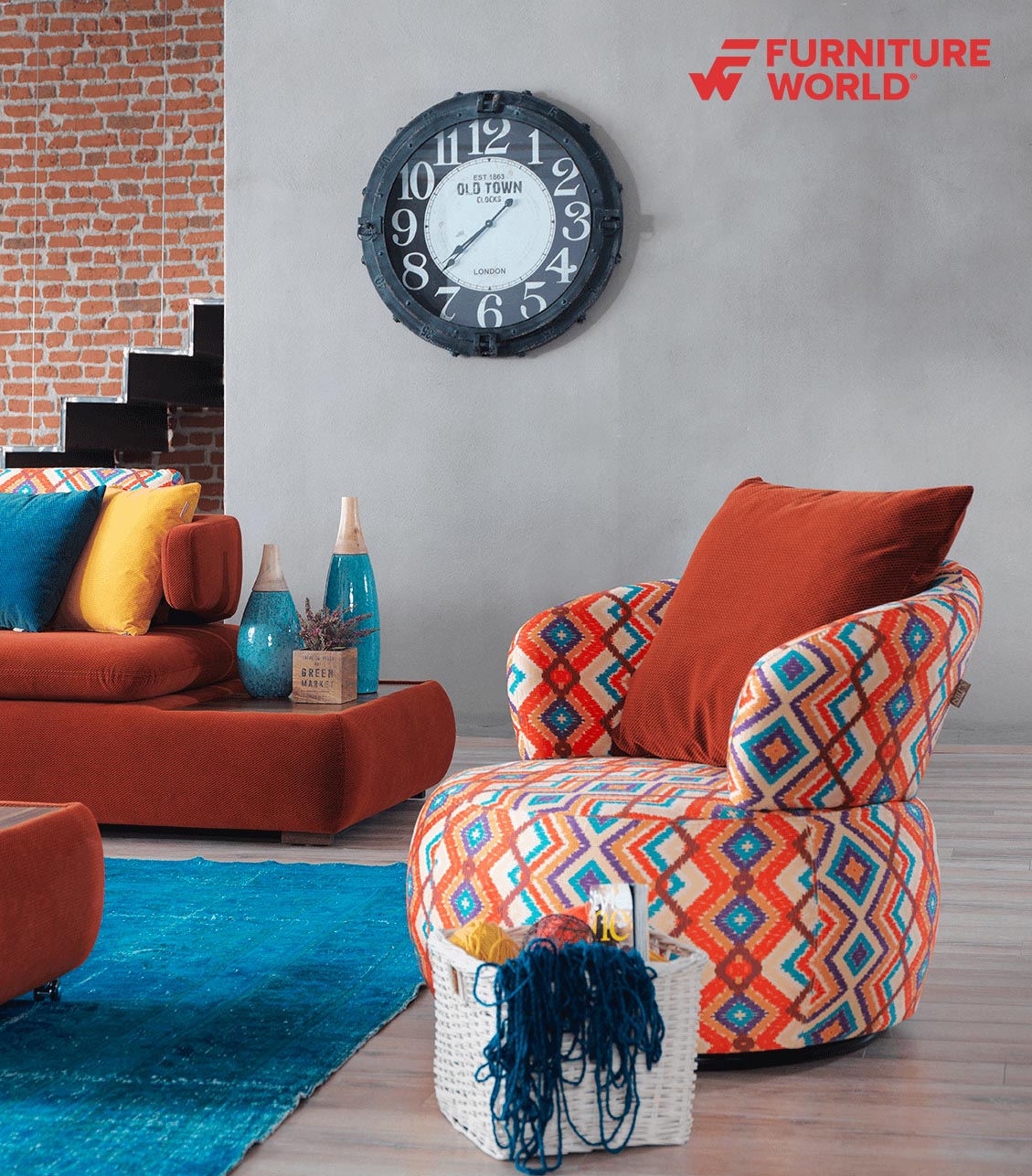 Masterfully upholstered in superior fabric collection, our Nill's dazzling corner sofa has a distinguished look. The burnt orange upholstery gives it a rustic look. It comes with a single seater sofa with contrast cushions. With a blend of bright orange, copper sulphate blue and white design on the upholstery, this colourful ensemble lightens up a large living room.
This is a perfect pick for those who want to add more drama to their living space.
With more than two decades in the furniture manufacturing industry and international collaboration with some of the best brands, Furniture World imports handpicked products from different parts of the globe to cater to Urban Indian lifestyles.
By- Furniture World