If you ask any interior expert what is allegedly the most underrated decor element  in a room, they would undeniably say " curtains ". Window drapes come in numerous colours,fabrics and patterns. Only the right curtains can give a finishing touch and complete the look of the room. With countless options to choose from, it can feel quite over whelming.

We, at Maayas, offer vast collection of curtain designs for you to choose from. Let's take a tour of few trending curtain design ideas.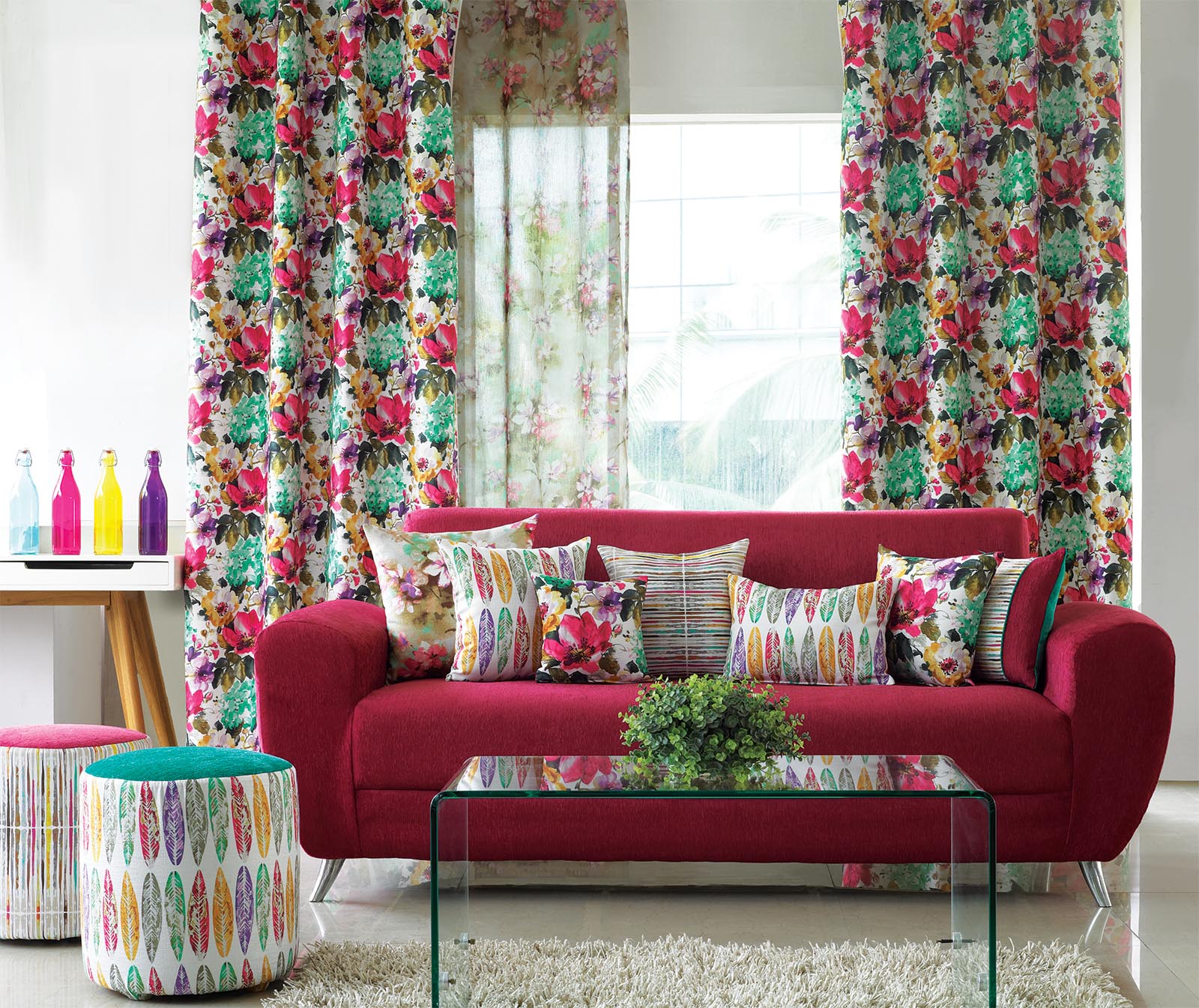 If you've got a plain white space, go bold with the vibrant floral patterns. Pair it up with matching accent pillows on a stunning contrast pink fabric sofa. What pulls the look together are the varying tones of green, blue, yellow, purple. The matching patterns of pouffes and the decorative pillows accentuates the entire look.
This style is more on the feminine side, best suited for a boutique or a spa lounge.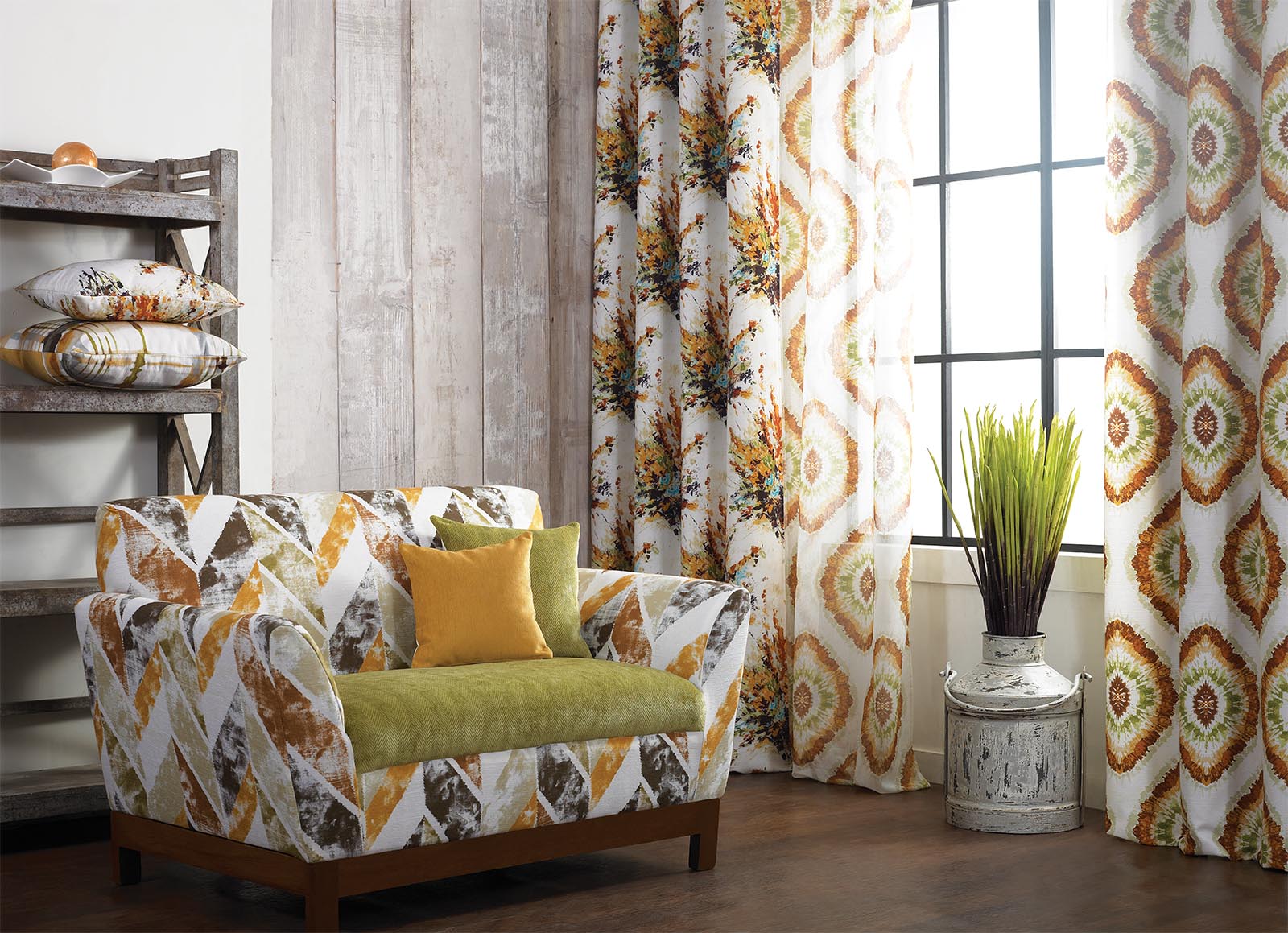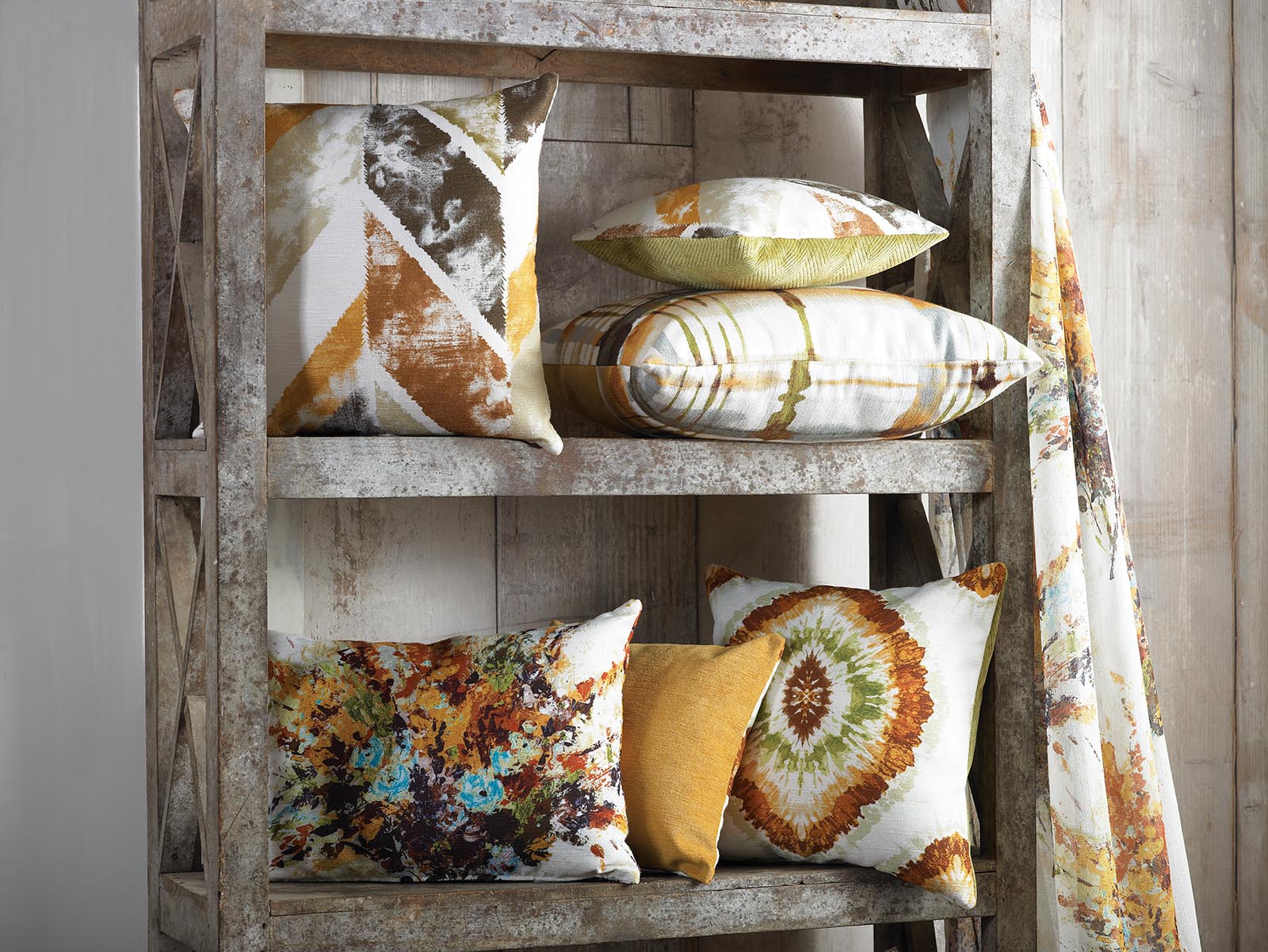 Here, at Maayas, we create custom curtains and cushion covers using any fabric. Coordinate or match your sofa upholstery with our trendy collection of curtains and pillow covers. Our team of experts can guide you in creating delightful living spaces.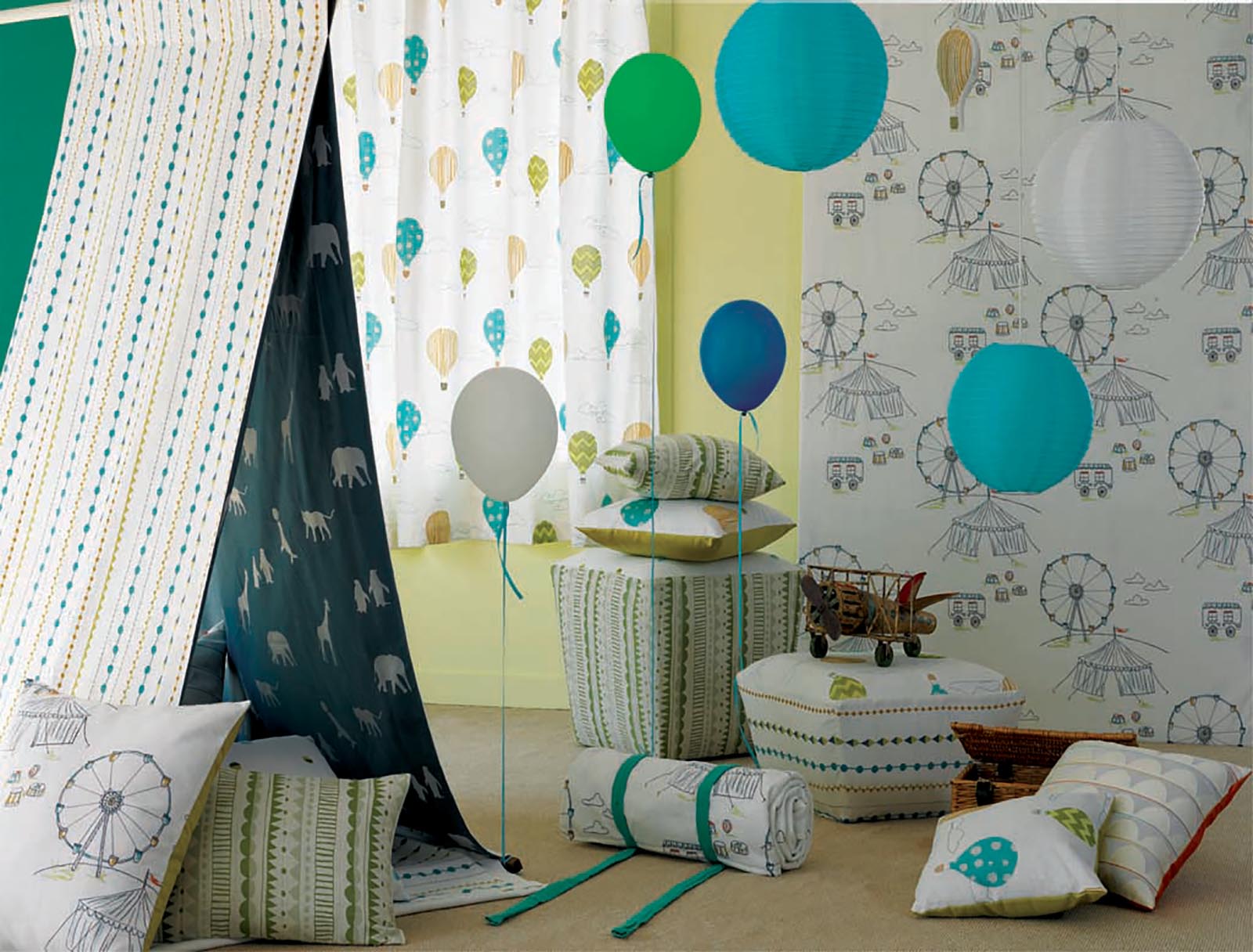 These contemporary style cartoon printed window drapes are best for kids' bedroom interior decoration. Taking a classic white background with colourful parachutes, a circus based sketch printed on it and many such fun designs and themes can be integrated to make your kids' room more exciting and lively.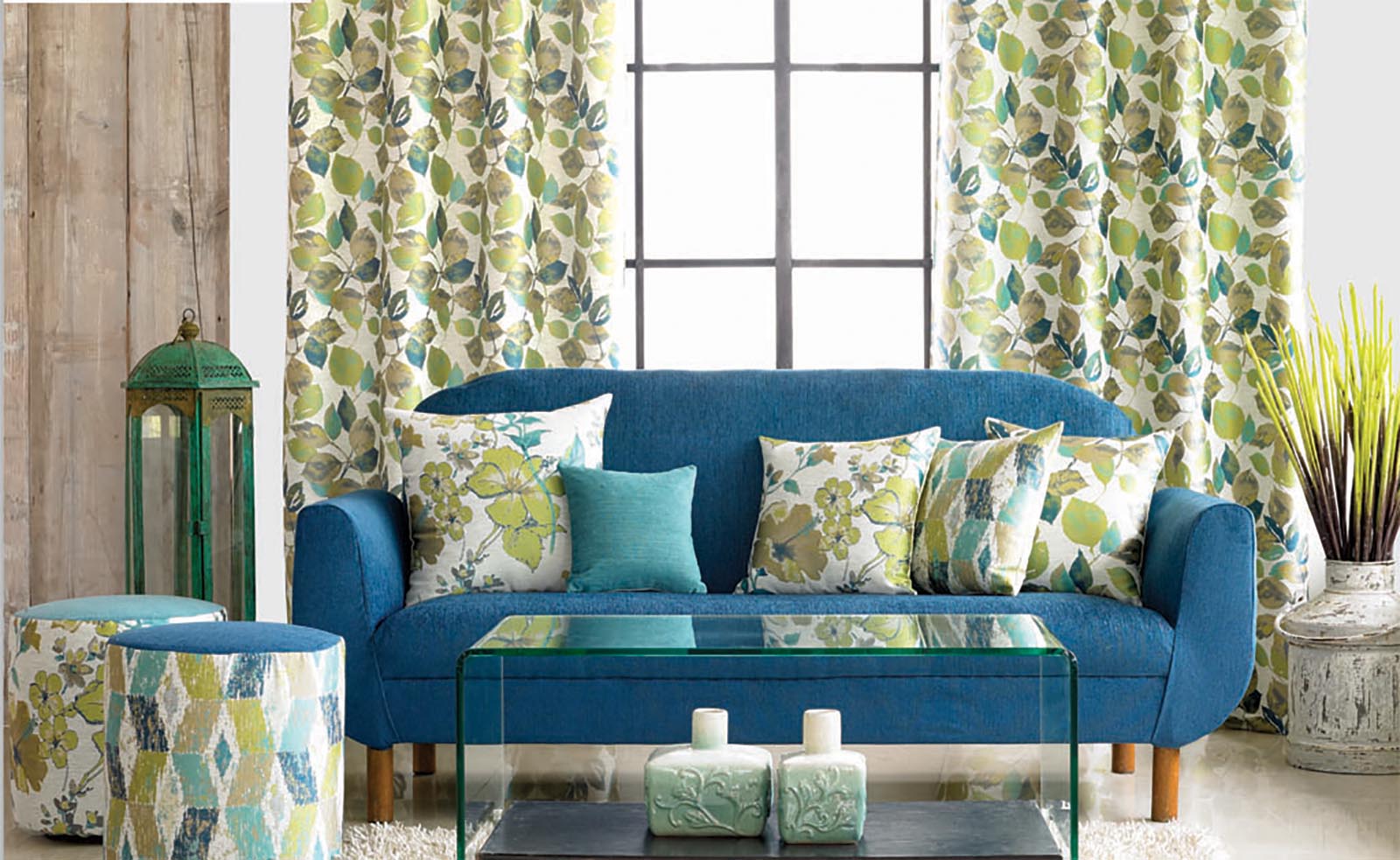 Bring nature into your home with these enchanting drapes. The green leaves with a dash of blue, matching shades reflecting in the cushion covers and pouffes blend perfectly with the gorgeous blue fabric sofa.
This look is a perfect modern home interior.
Brighten up your space with the "always-in-vogue" sheer white curtains. White represents sheer class and blend in perfectly in any kind of room. It gives the illusion of a room appear larger than it is, as these curtains do not block the sunlight from entering inside. They give warmth to your space with a touch of privacy. To fill the space with fresh energising elements, bring in some indoor plants. Moreover, you can experiment with other colours, patterns and fabrics to go along with it for a more glamorous makeover.
Be it a bedroom, a living room, office or dining room, they are always a good option.
By- Furniture World