There is no better way to cast away all your worries and enjoy some downtime than in your desired recliner. A stylish modern recliner that's just as stunning and functional as it is cozy & comfortable is what you'll love about this motorized swivel recliner from ELLA collection. This luxurious recliner is bound to be a show stopper. Crafted with solid steel and sheen leather upholstery, this classic design is sleek and chic. It also features a 360-degree swivel and independent reclining functions to fine-tune it to individual preference. Designed to offer ultimate comfort, this recliner is a relaxing haven whether it's placed in your office or home.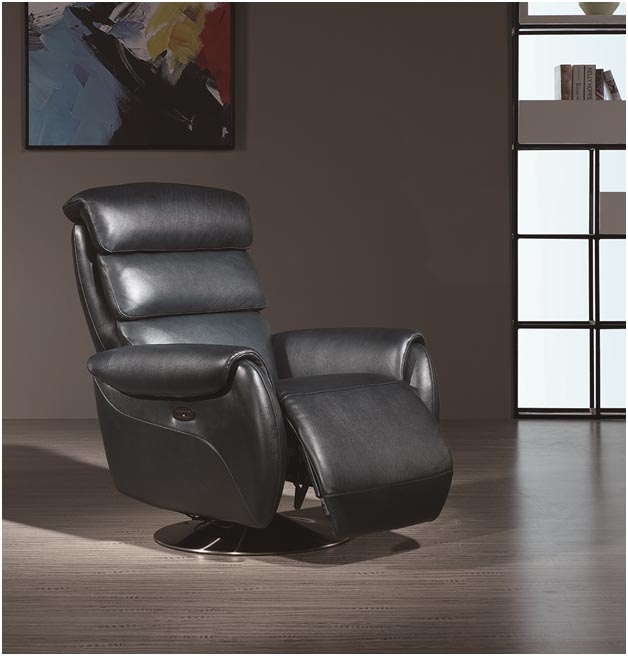 This ELLA recliner has unique built-in features:
Motorized mechanism.
360 Degree Swivel (Rotation base) for greater convenience.
Center button (smart function) to open/close with metallic finish.
Adjustable headrest and footrest for maximum stretch.
High density Foam Seating provides highly comfortable seating experience.
Solid Steel round base with fine finishing that glides smoothly on the floor.
Sheen and highly durable leather upholstery for enhanced visual appeal.
Battery operated recliner. Can be used up to 200 cycles on single charge.
USB port for charging your phone.
The adjustable backrest is designed so brilliantly that you will feel as comfortable as sleeping in your bed along with adjustable headrest support with integrated footrest. It helps you to recline, glide, and swivel.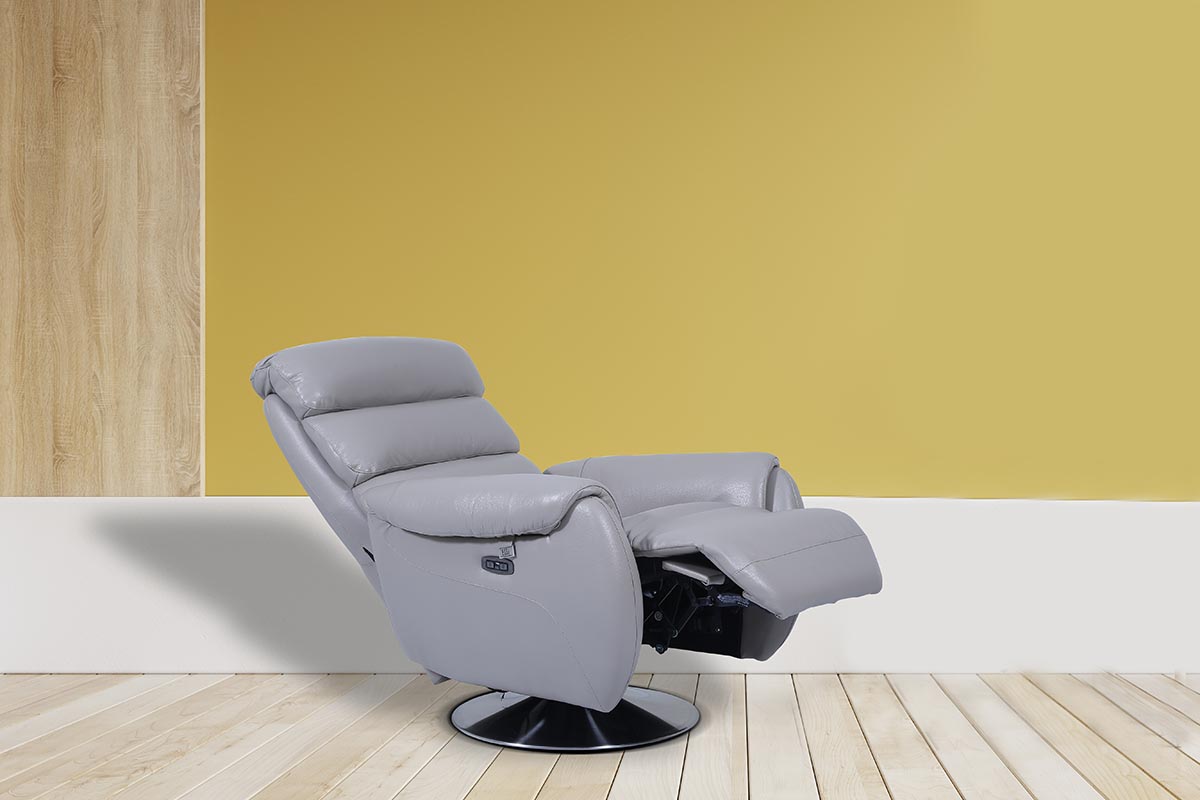 Featured Image: Motorized Recliner by ELLA
The recliner can be set in a sitting position or in a comfortable ergonomic position as per your preference. It is designed to make every reclining position as comfortable as possible.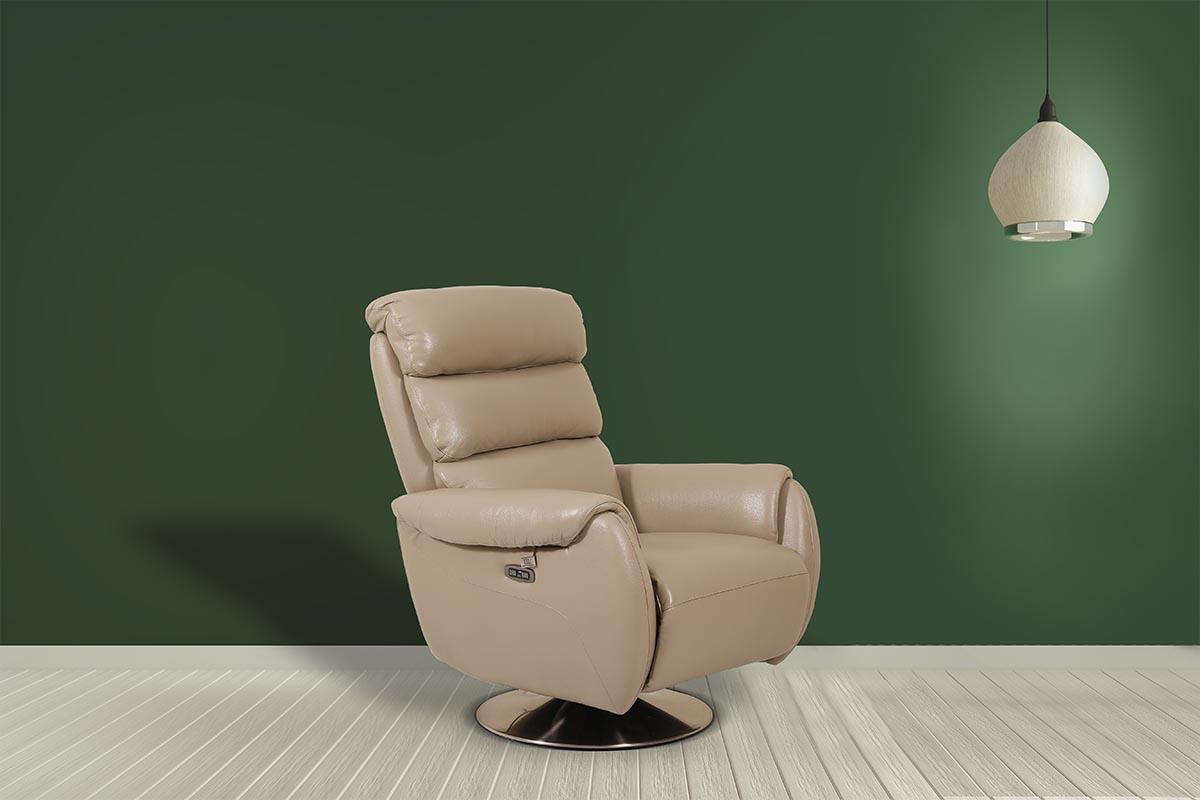 Featured image: Motorized Recliner by ELLA
With the changing times, of all the recent innovations, introducing USB port into a recliner is one of the greatest. You can charge your phone, tablet and many other electrical gadgets powered with a USB cable or a charger in the comfort of this chair.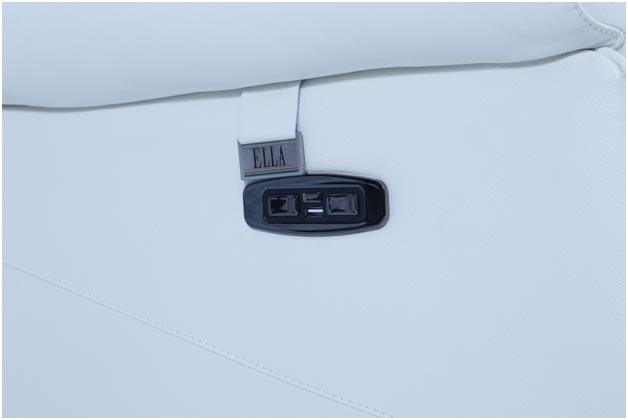 Designed with modern tastes in mind, engineered to stand the test of time, we bring to you luxury recliners from ELLA. These aesthetically pleasing pieces of contemporary furniture will leave you spellbound with its amazing features.
By- Furniture World